STATIONS OF THE CROSS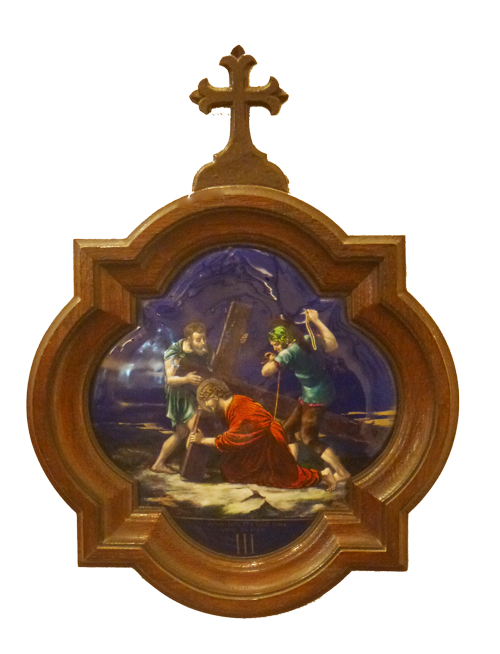 THIRD STATION
Jesus falls for the first time under His Cross
Weak from the beatings;
pushed roughly along by the soldiers.
Stumbling blindly;
sprawled on the ground;
bloody knees and grazed hands;
searing pain.
Laughter and more shoving.
Looking foolish;
utterly humiliated;
all for our sakes.
The God of love.
We all know the embarrassment of looking a fool in front of others, especially those we want to impress.
Lord, grant us the gift of sensitivity that we may act with kindness and compassion to all people. Teach us to love unconditionally and to offer support to those who fall.