STATIONS OF THE CROSS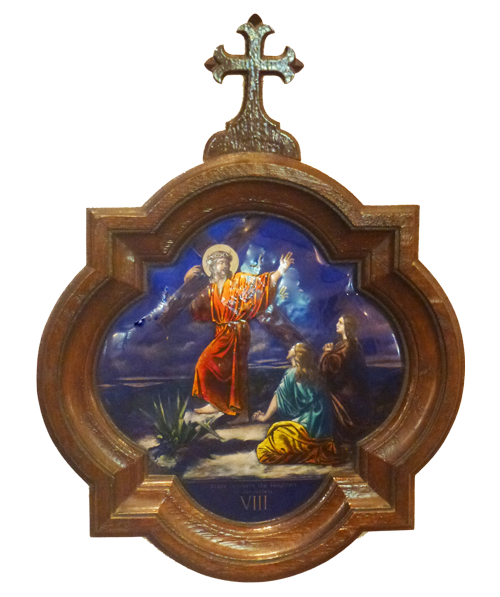 EIGHTH STATION
Jesus meets the women of Jerusalem
Unbearable suffering; hearts bursting with sorrow;
desolation that knows no bounds.
A river of tears;
uncontrollable weeping and wailing.
'O women, weep not for me,
Weep rather for yourselves and your families.'
A suffering not understood in human terms.
The ultimate sacrifice;
the perfect act of love to redeem a fallen world.
In our broken humanity we find it impossible to fully comprehend the depth of Jesus' love for us – a love so perfect that it knows no bounds.
Lord, give us the grace to see through your eyes so that we may respond to the cries of our brothers and sisters with generosity and compassion: to love as you love.