STATIONS OF THE CROSS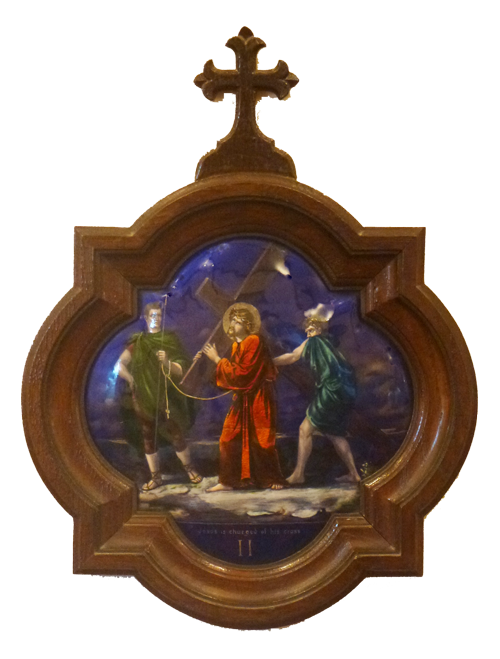 SECOND STATION
Jesus is Made to Bear His Cross
The wooden cross
- an almost unbearable weight;difficult to carry;
no easy place to grip hold
- the wood rough and jagged; tearing into the flesh; somehow made heavier
by the guards' jeers and harsh treatment.
Betrayed by a kiss; sold for 30 silver coins
- the price of friendship comes cheap.
Denied three times over by a beloved disciple.
Surely too much suffering for one man to bear?
We can be so wrapped up in our own lives that we fail to notice the pain of those around us.
Lord, help us to be more aware of the problems that burden our friends, family and all your people, near and far. Give us the desire to journey with them to help carry their load.