Welcome to the Roman Catholic Community
of
St. Winefride's Parish, Neston
PLEASE NOTE THAT CHURCH IS NOW OPEN AT THE WEEKEND.
MASS TIMES
SATURDAY AT 6PM
AND
SUNDAY AT 9.30AM
MASS WILL BE CELEBRATED
BY RETIRED PRIEST
FR KEVIN PRINCE
STATIONS OF THE CROSS
On Thursday evenings, throughout Lent,
Sing and Pray at 8pm will be replaced with Stations of the Cross.
Deacon Jim is hoping to see some new faces.
Use the rosary zoom details as detailed in the newsletter and the website.
More details in this week's newsletter.
​
LIVE

STREAM AT ST WINEFRIDE'S
Guidance
Places will be allocated by the Stewards on a first come first serve basis.
Everyone is required to wear a face covering
There is limited seating where people from
the same social bubble can sit together
Individuals who are currently shielding should continue to
follow the government's advice on shielding
Please be aware that church will look very different with
various notices, signs and tape in place for your safety
Sunday Mass obligation remains suspended until further notice.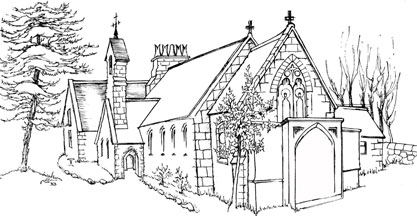 The Word of God and the Sacraments of the Church have strengthened the faith of our community over the years and we have been blessed, since 1843 with compassionate pastoral leadership and an involved, active community.
Our life in the parish is centred around the Eucharist which helps us experience the immensity of God's love and empowers us to share it with others. We are a welcoming community, open to share the gift of God's grace and hospitality with everyone. Through making meaningful relationships, we want to ensure that all who visit us feel included and embraced by God's love. The joy of belonging to St. Winefride's can be seen and felt when you walk into our small, beautiful church, the walls of which have been soaked in prayer by those who have gone before us, and many of whom are buried in our churchyard.
St Winefride's has a legacy of compassion in reaching out to those in need both globally and locally. There is active community involvement across diverse groups encompassing our children, our dynamic young people and our committed parishioners which is a tradition we hope to continue with increased vigour in the years ahead.
'Firm in faith, joyful in hope and active in charity' our journey as People of God in Neston continues!