STATIONS OF THE CROSS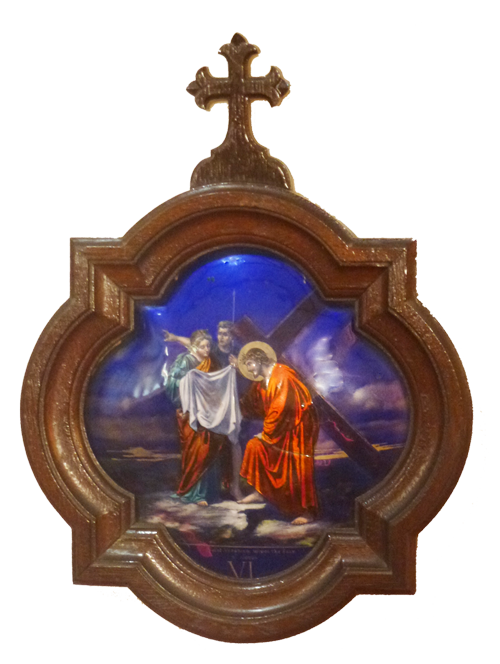 SIXTH STATION
Veronica wipes the face of Jesus
Moved to pity by Jesus' plight.
The crown of thorns digging deep into his forehead: blood and spit mixed together;
sweat and tears streaming down.
A face so humble and full of compassion.
A sudden spontaneous movement;
pushing through the crowd;
not stopping to think how the soldiers might react;
no time to think of her own safety,
Veronica gently wipes his face with her veil; eases his suffering with a loving gesture;
a small act of kindness in a world bound up in hatred and cruelty.
Do we have the confidence to go against the crowd and reach out to someone who is unpopular or unloved?
Lord, give us the strength of purpose to stand up for the truth and not worry about the consequences for ourselves.