STATIONS OF THE CROSS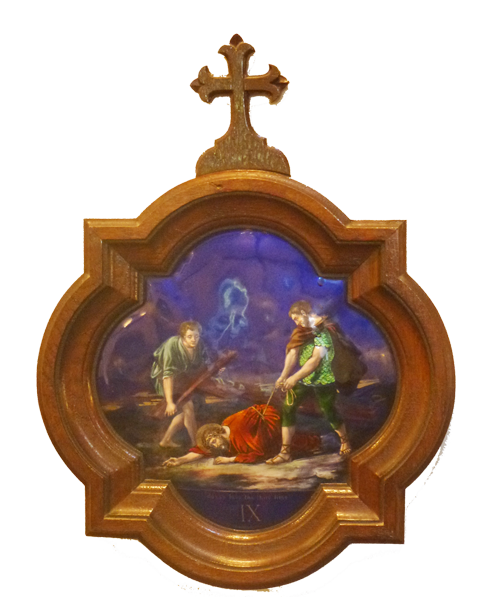 NINTH STATION
Jesus falls the third time
Yet another fall,
this time worse than the two before.
Scarcely enough strength to get up again.
This agonising pain is too much to bear.
Truly a man of sorrows, acquainted with grief;
bruised and broken;
despised, demoralised;
crushed and pitiful.
A lamb led to the slaughter, never even opening his mouth.
Lord, we know that you have promised to always be there for us, no matter what we do. But it's hard to believe that promise when we feel utterly abandoned and alone. Encourage us to put our trust in you and turn to you in good times and bad.