Music at St Winefride's
MUSIC WORKSHOP


SINGING THE MASS
Workshop led by Frances Novillo
Saturday 24 June, 2017; 10am - 3pm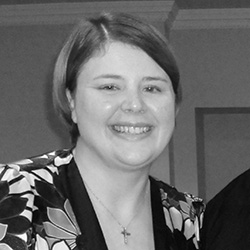 Frances Novillo, (www.francesnovillo.org.uk) will be exploring different styles of music to inspire our Sunday worship. No previous musical experience necessary - if you like singing, whatever your ability, you are welcome, and if you play an instrument, please do bring it with you! Cost £10 including lunch - to reserve your place download the booking form or contact Louise Wilkinson 0151 336 1096. Poster to download.
Regular Practices
Our choir practice is in church on Sundays from 4-5 pm.
Clips of the new material we are learning are below - do join us if you can!
Archive: Other Music in 2016 Christmas 2015 Christmas 2014 Other Music in 2014
Child of the Poor
Night of Silence/Silent Night