Year of Mercy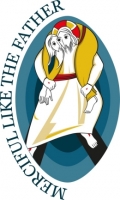 Pope Francis explains the reason he called for a Jubilee Year of Mercy.
Misericordiae Vultus:
BULL OF INDICTION OF THE EXTRAORDINARY JUBILEE OF MERCY
Extracts
Jesus, is the face of Mercy
'Jesus Christ is the face of the Father's mercy'.
These words might well sum up the mystery of the Christian faith. Mercy has become living and visible in Jesus of Nazareth, reaching its culmination in him.' (1)
Holy Door
'I will open the Holy Door on the fiftieth anniversary of the closing of the Second Vatican Ecumenical Council'. The Church feels a great need to keep this event alive. With the Council, the Church entered a new phase of her history. The Council Fathers strongly perceived, as a true breath of the Holy Spirit, a need to talk about God to men and women of their time in a more accessible way'. (4)
Mercy is concrete
'…the mercy of God is not an abstract idea, but a concrete reality with which he reveals his love as of that of a father or a mother, moved to the very depths out of love for their child. It is hardly an exaggeration to say that this is a "visceral" love. It gushes forth from the depths naturally, full of tenderness and compassion, indulgence and mercy.' (6)
Never gives up
'In the parables devoted to mercy, Jesus reveals the nature of God as that of a Father who never gives up until he has forgiven the wrong and overcome rejection with compassion and mercy.' (9)
Vatican's Year of Mercy website
Hymn for the Year of Mercy
This is the official Vatican Version and is in Italian and Latin
Full Score in English
DIOCESE OF SHREWSBURY YEAR OF MERCY ACTIVITIES
Bishop Mark Davis
Opening of the diocesan Holy Door of Mercy: by Bishop Mark Davies
Saturday, 13th December at 3.30pm, St Anthony's, Wythenshawe.
St Anthony's Wythenshawe
The Holy Door will be available each Saturday between 9am and 6pm, (NB: Mass at 10am and Vigil Mass at 5pm). Those who wish to visit should contact St Anthony's with requirements for Mass or Confessions.
Groups: Parish and other groups should contact the Wythenshawe clergy team or Fr Murray or Fr Thomas outside office opening hours with details of proposed visiting days (other days can be arranged).
Team Office: 10am - 3pm, Mon-Fri (holidays excepted) 0161 436 5622 or preferably email team.ministry@btinternet.com Fr Murray/Fr Thomas: 0161 437 2861 Individuals: should come on Saturdays. It may be possible to arrange specific times by request through the Clergy Team Office.
From Easter until the close of the Holy Year in November, the Holy Door will be at the Cathedral.
Four Reflections: Jesus as the Ultimate Revelation of the Mercy of God
Our Lady's Parish Centre, Ellesmere Port CH65 8BY 7:30 - 9:00pm
13th January 2016
"The Incarnation: "Mystery of God's Merciful Love"
Miss Barbara Davies
20th January 2016
"Christ's Passion & Death: Expression of God's Merciful Love"
Fr David Long
27th January 2016
"Christ's Resurrection and Ascension: Triumph of God's Merciful Love"
Fr Nick Kern

3rd February 2016
"The Communion of Saints: Sharing in God's Merciful Love, with Mary, Mother and Model of Compassion"
Miss Barbara Davies
Jubilee Day for Youth
Palm Sunday, 20th March 2016, 2-5pm, St Chad's High School, Runcorn
World Youth Day Krakow 2016
25th-31st July 2016 for young people aged 16 and over. For more information see www.dioceseofshrewsbury.org/youth
Diocesan Pilgrimage to Lourdes
27th -28th July to 2nd-3rd August 2016
Youth 2000 Prayer festival, Walsingham
25th– 29th August 2016
Holy Year Pilgrimage to Rome
17th - 21st October 2016
Led by Bishop Mark in this Year of Mercy, we will visit the major Basilicas of Rome including passing through the Holy Door at St Peter's. In addition there will be a General Audience with the Holy Father and a visit and Holy Hour at the Venerable English College. Flights from Manchester, accommodation half board: £695 (twin room), £565 (triple room), supplement of £130 (limited single rooms). Booking forms available from Parish Office or the Diocesan Website. Contact Fr David Long 638 1520.