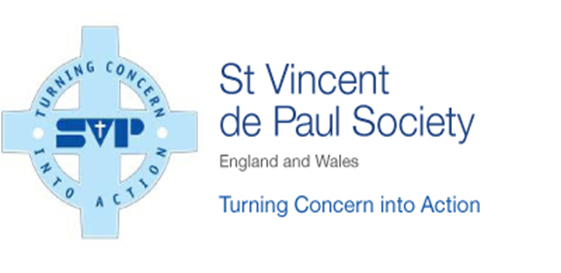 SVP, Neston
March 2014
Twinnage Newsletter

April 2020
Loving thy neighbour: making it happen in our community through the SVP
The St Vincent de Paul Society is an international Catholic voluntary organisation which aims to help all individuals and families in the spirit of justice and charity, helping those who are suffering in whatever form.
SVP at St Winefride's
We have a long history going back over more than 30 years; our group plans its work by meeting every Monday night at 7:30. It has the aim of providing friendship and practical support to any members of our community who may need a helping hand.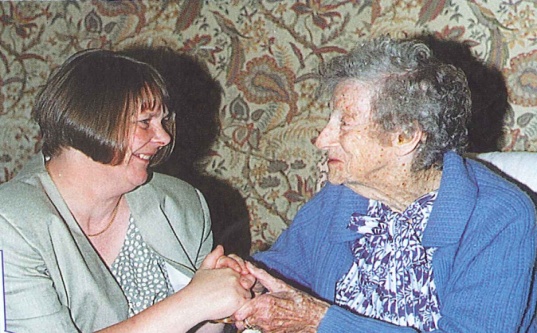 We provide companionship and support to the sick or vulnerable, whether at home, in a nursing home or in hospital. In our community, we carried out over 800 visits last year; many of these are to our regular clients, these range from having a chat to helping fill in official forms (and the occasional crossword!). We visit all of our local nursing homes including:-
Hallwood Court, Neston
Hartford Hey, Neston
Hinderton Mount, Chester High Road
Weatherstones, Chester High Road
Plessington Court, Puddington
Chapel House, Puddington
We organise a Christmas party for our clients; an opportunity for them to meet up together.
As well as our work in the parish we support overseas SVP Twinnage projects. In India, we sponsor students to help with their education. Just £15 helps one student with their studies for a year. And in Sudan, we support projects working with local people including a baby feeding programme. Sponsorships can be setup throughout the year, please contact Marie Branch: 0151 336 4287 for more details.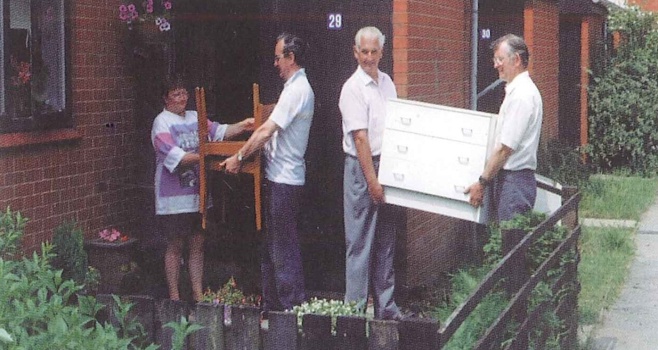 The Furniture Project, run by the Ellesmere Port conference is one way we provide practical help. Volunteers collect unwanted furniture to sell in the SVP shop, the proceeds supporting our work.
Please call 0151 355 0689 for more details.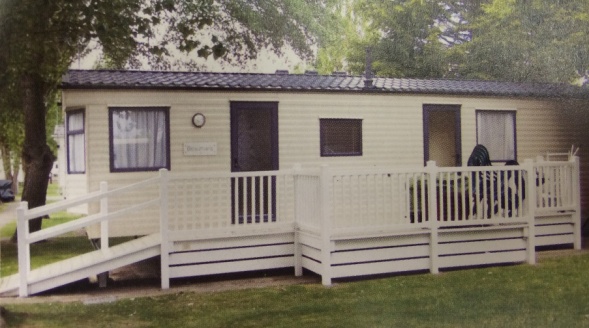 We are one of eight 'Conferences' in the Chester and Cheshire West District SVP sharing a holiday home in North Wales. Our sponsored walk and theatre night contribute to meeting the annual running costs. If you know someone who could benefit please contact us.
How you help the SVP
We are grateful and thankful for the many Parishioners doing SVP work every day. We encourage you to continue your support through community action, practical support, funds and importantly, your prayers.
Five of our long serving members have retired in the last 12 months: Derek Pover, Mike Dickman, Geoff Davies, Joan Braidwood and Dorothy Barber. We wish them well for the future and thank them for their service to our community; it is amazing to realise they have more than 100 years of combined service to the SVP! If you are interested in joining the SVP please contact Peter Middlehurst or one of our members to find out more.
We are here to help, please get in contact with us
St Winefride's Roman Catholic Church SVP
Tel: 0151 336 4189
September 2013
The District SVP wish to thank the parishioners for their wonderful support for the sponsored walk and buying theatre tickets which went towards the running costs of the holiday home in Talacre.
A big Thank You!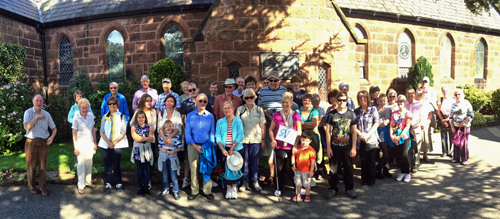 S.V.P. Sponsored Walk 2013
I've been going on country walks and rambles all my life, but anno domini has set in now, so when the walk to raise funds for the S.V.P holiday home was muted I thought " I'll make the tea!"
However it is some time since I walked down to Parkgate and had an ice-cream so tongue in cheek asked friends and family to sponsor me. It was a warm late summer sunny day when about 25 people in the Vincentian Fraternity and friends both young and old took to the walk along the busy Wirral Way to Parkgate - the younger members meeting the "older" group having already been to the ice cream shop while we were still getting there.
The seaside atmosphere still prevails in Parkgate and we ate our ice-cream sitting on the old sea wall before getting into gear again for the return amble. It gave us an opportunity to meet up with other Vincentians within our Conference and exchange ideas. When we returned to St Winefrides we were welcomed with a cup of tea and rewarded with some sticks of rhubarb which someone had kindly left. The general consensus was they loved rhubarb and custard!
Thanks to all who sponsored this walk, the holiday home means a lot to folk who would otherwise never get a chance to go away for a few days.
Dorothy Barber, St Winefride's S.V.P.