History of the Youth SVP
By Dorothy Barber
In 1998 when I was President of the adult S.V.P., I attended the National conference in Bradford. Among the speakers was Paul Lever, who at that time was a teacher at St Anselm's College, Birkenhead and had been appointed as National Youth Leader for the S.V.P. He was encouraging Parishes to start a group involving 13-18 year old group. I thought that this was something St. Winefride's Parish could benefit from as there was very little going on in the parish for that age group.
I reported back to the Conference – while it sounded like a good idea, it went down like a lead balloon! However I put it on my prayer list and waited...
About 2 months later my prayers were answered by Andrew Lough age 17½ enquiring if he could be a member of adult S.V.P. and could we start a Youth group in St. Winefride's.
From then onwards Fr. Courell arranged for the young people who had been Confirmed in 1999 to be invited to an inaugural meeting. The meeting were arranged for a Sunday at 10am in the choir loft (as the Hall was being refurbished). Andrew was the President and he did a sterling job, steering us through the first few months, especially in arranging the trip to Alton Towers - the trip being saved at the 11th hour by Jim Kay who drove the group in his minibus to the venue. If I remember rightly Jim had a good time too on all thee rides!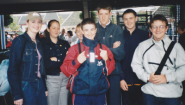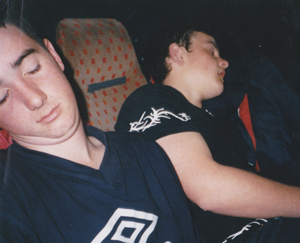 Fun DayStephanie Cooke was the next President and she instigated a Fun Day for the younger children. It was held in the old school hut, which was not the best of venues, but we had about 20 kiddies and the Group had arranged lots of activities which went down very well with the youngsters. We ran a Fun Day for 2 others years and it was all arranged by the group.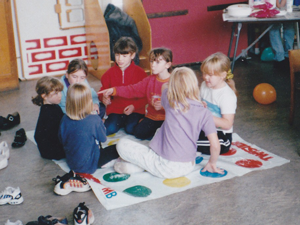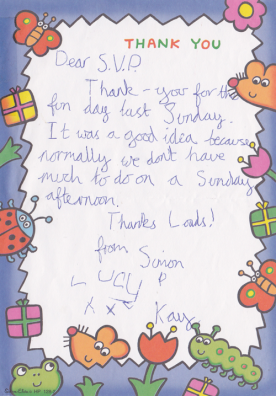 Little Church
Little Church started in about 1999, at first we were not too sure what we should be doing, so it was a Bible Story and colouring a picture. From the start the young people took an active part in this service. Gradually with the help of Diocesan Office we developed our present system. Initially I did all the preparation each Sunday. Chris Kay and Alex Dee were excellent readers and explained the stories to the children.
As time went by, the numbers of youth and children increased so other adults were recruited to work on a rota basis. We meet about every 6 months to work out the rota and to discuss any difficulties.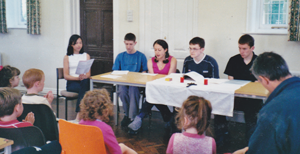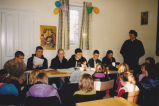 LOURDES
Claire Trotman was the first of the group to travel to Lourdes when she went with the group from St Michael's & All Angels, Woodchurch as a helper. From then onwards we raised funds so others could attend. I went on 3 occasions and came back with more grey hairs than when I went! At the end of the day the young people did get a lot of comfort from their visit.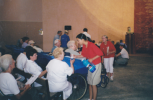 Lourdes Report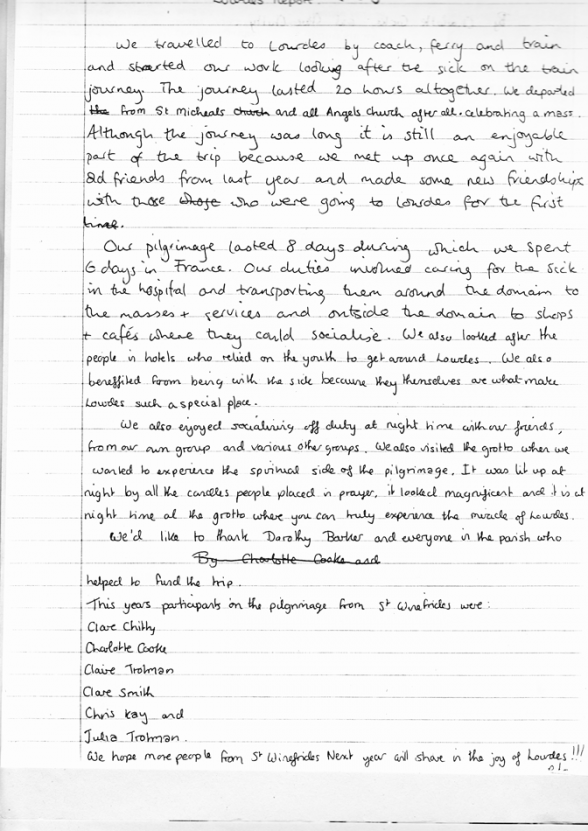 CAMP VINCENT
Ampleforth College was the venue for this 3 day event, held in the summer. The youth came from across the UK and were transported to the School in its sumptuous grounds. They slept in the dormitories used by the pupils and the main gathering was in a large tent for morning and evening prayer. The facilities of the school swimming pool and sports hall were used in the evening events.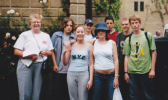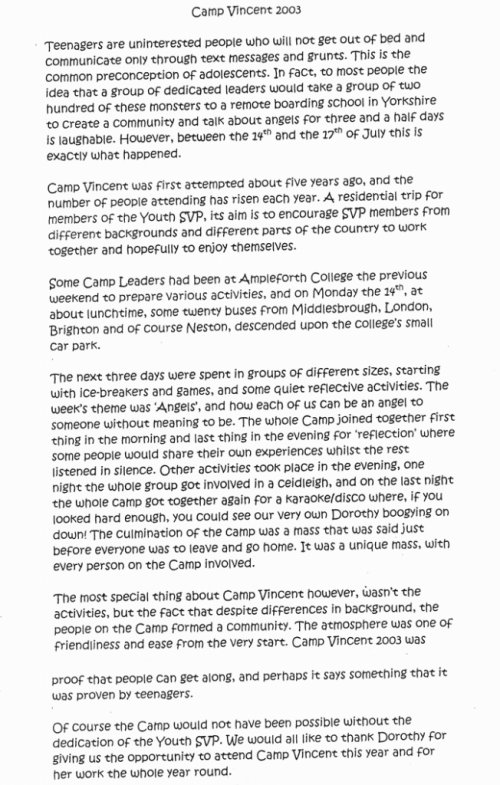 SHOE BOXES
Started in about 2000 when the organization Known as OPERATION CHRISTMAS CHILD was based in Wrexham. The boxes used to go to Children in Romania and Eastern Bloc. A large Antonov plane used to depart from Liverpool airport full of shoe boxes wrapped in bright paper and containing gifts and sweets. It is now part of the world wide Samaritans Purse project. We started by sending 11 then 29—33—59 and in recent years 100-114. It has now become a Parish event with the Youth SVP co-ordinating the project.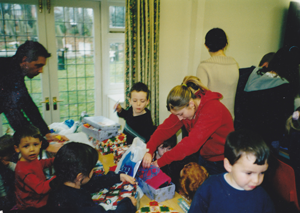 WIRRAL CHARITY WALK
This has been undertaken each year since about 2002. It's quite some feat but then our young people enjoy a challenge! Money raised has usually gone to CAFOD who rely on the event for their funds. It will be undertaken again this year by some very "hardy walkers"!
FUNDRAISING
We have undertaken events to help cover the cost of sending people to Lourdes and Camp Vincent. Also money has been donated to Charity e.g. Claire House and to Fr Tony's Orphanage in South Africa amongst others.
This has been done by cake sales, a Jazz Band Concert, Celidh and helping at the Summer Fair.
The teas after Mass was given to the Youth as a fund Raiser when the previous lady was unable to continue.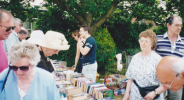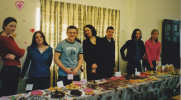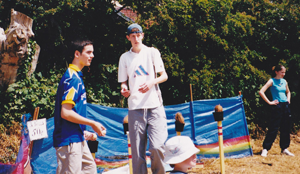 Thank you to all the families who made these events possible over the years and we look forward to more fruitful years ahead.